Serving all of Yorba Linda, CA
Wellness through chiropractic --- Don't settle for less!
Wellness is a journey of vitality, health, performance, potential, energy, attitude, and so much more!
Wellness starts with a lifestyle that includes Chiropractic Care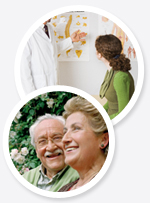 Lifestyle Adjustments for you and your family - experience Optimal Health!
Ever felt like you are missing a healthier life? We have all had this feeling at one time or another, but the truth is; it's never too early or too late to step up your journey to wellness.
Now, Alleviate Pain - YES! But, it's not about eliminating pain today; it's about living healthy and pain-free for all of your tomorrows.
"The Doctor of the future will give no medicine, but will interest his patients in the care of the human frame, in diet and in the cause and prevention of disease."
--Thomas Edison--